Reinforcement KWB Air Systems management team
1 February 2020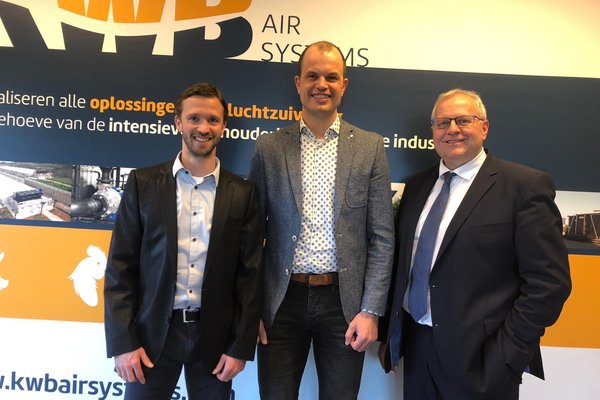 From the first of February the management team of KWB Air Systems will be reinforced with an very experienced commercial man Patrick van de Kerkhof.
He will take the commercial and marketing responsibility.

Patrick has been involved in the automation in intensive livestock farming worldwide for 30 years and has already held various management positions at companies in this sector during his career.

His broad knowledge and expertise in the field of ventilation and climate is a seamless addition to the core business of KWB Air Systems, which has everything to do with air purification in intensive livestock farming and industry.

With this, KWB Air Systems broadens its horizon and can completely realize an optimal climate inside and outside livestock housings and industry

The entire management team consists of Klaas Jan Wubs (General) Patrick van de Kerkhof (Commercial) and Hans Custers (Operational).